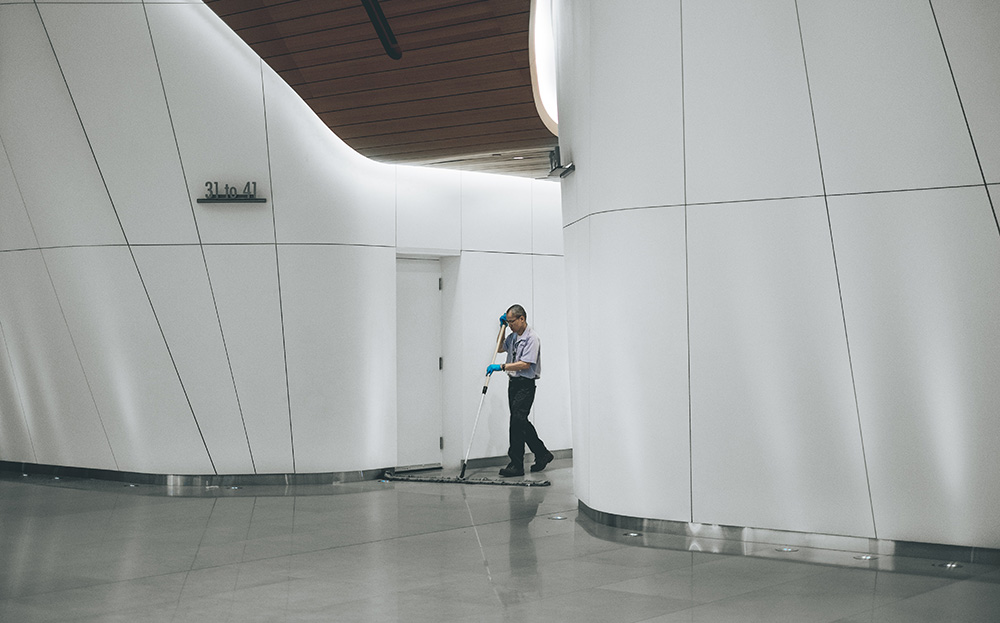 Commercial Floor Cleaning Service
After years of faulty procedures and the old fashioned mop and bucket system your floors have seen better days. This outdated method has most likely caused more harm than good to your floors. ASG Facility Maintenance uses a floor sanitation system to bring out the shine of your floors and restore them to their original luster. Whether you have VCT (vinyl composition tile), carpet, terrazzo, marble, or concrete floors they need consistent care.
We provide commercial floor cleaning services that reduce long term replacement costs and sanitize hard surfaces removing grime and bacteria. Most janitorial companies are still using outdated cleaning systems which puts the health and safety of your employees and patrons at risk.
Developing a maintenance plan for your facility's floors is crucial to getting the most out of your flooring investment. ASG Facility Maintenance protects your investment, plain and simple. Every effective floor care program should consist of 3 cleaning and maintenance phases: daily, periodic, and restorative floor care.
VCT
Vinyl composition tile is extremely durable and resistant to high traffic use as long as it is cared for properly. VCT is found most commonly in commercial settings due to its long lifespan and durability. We have a VCT floor cleaning service that includes restorative and interim programs to keep your VCT floors safe and shining bright.
Carpet
Extend the lifespan of your carpet. Professional carpet cleaning can successfully remove about 98 percent of dirt and pollutants from your carpets. However, if you only do it once every six months, a lot of bacteria could flourish on your carpets in between cleaning. Vacuuming is simply not enough, all carpets should be deep cleaned at least every six months. This can double the life expectancy of your carpet. Find out more about our commercial carpet cleaning services.
Tile and Grout
Ceramic and Porcelain tile requires periodic deep cleaning services to keep them looking like new. Using the right chemistry and pressure will help preserve your tile. Applying color corrective methods of sealing and staining will bring life to tile regardless of age. Our tile and grout cleaning services remove the maximum amount of soil.
Concrete Polishing
Owners of both commercial and industrial buildings are getting the most out of their space and truly enjoying the durability and beauty of polished concrete flooring. With our team of experienced professionals we will keep your concrete flooring looking new with regular polishing and cleaning. Our flooring experts will maintain your concrete flooring so you can focus on your business.
Natural Stone
Natural stone flooring, like marble and terrazzo, is both stunning and highly durable. Using proper daily cleaning procedures is essential for marble and terrazzo flooring preservation. Restoring natural stone is expensive and can be avoided if you hire a janitorial company that has the right knowledge and experience.
As a business owner, your floors may not be something you think about regularly. However, they can have a major impact on your business. Whether you have concrete, carpet, tile or Vinyl Composite Tile (VCT) floors it will impact the impression your customers have of your business.